ARiadni Real Estate

Blog
On the radar of foreign real estate, the market sees an explosion of demand
7 April, 2021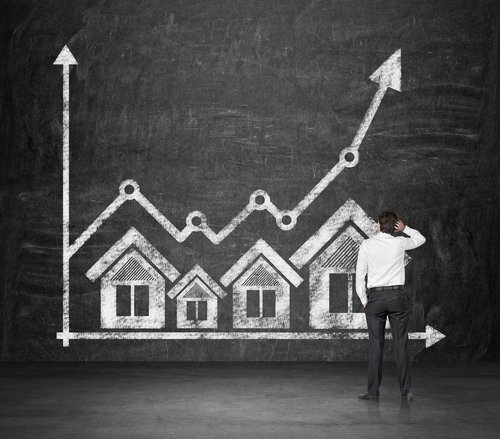 Foreign investment interest in the Greek real estate market is reviving, with market executives expecting a new surge in demand in the coming months, especially from the second half of 2021 onwards, provided that the vaccination program moves faster, both in the Greece and abroad. After all, even in 2020 and despite the shock of the pandemic in the economy, the Greek real estate market attracted foreign investment of 875 million euros.
According to the analysis of the data of the Bank of Greece (BoG), this amount is lower by 39.6% compared to 2019, however it should be noted that at that time 1.45 billion euros had flowed into the country from foreign investors, a record high. Compared to 2017, the performance of 2020 exceeded that of 2017 (415 million euros) by 110%, a sign that Greece remains on the radar of foreign investment funds and private investors, such as family offices, ie offices that manage funds on behalf of wealthy families or other small investors.
Real estate officials say that the positive publicity of Greece, both in relation to the management of the pandemic (compared to other countries) and in relation to the reforms that have been promoted to attract foreign capital, has brought the country to the center of preferences of many foreign investors. Similarly, it is positive that home sales prices remain 25% lower than at the height of the market in 2007. So they estimate that there are still investment opportunities, especially since the pool of potential home buyers is constantly expanding, both with people from abroad as well as Greeks.
It is recalled that in addition to the recent arrangement for the establishment of family offices in Greece, in the "arsenal" of the country have been added in the last 12 months tax and financial incentives for the transfer of tax headquarters of retirees from other EU countries, as well as and for "non-dom", with the relevant regulation to promote the attraction of multimillion-dollar investors, who are looking for countries to transfer part of their wealth.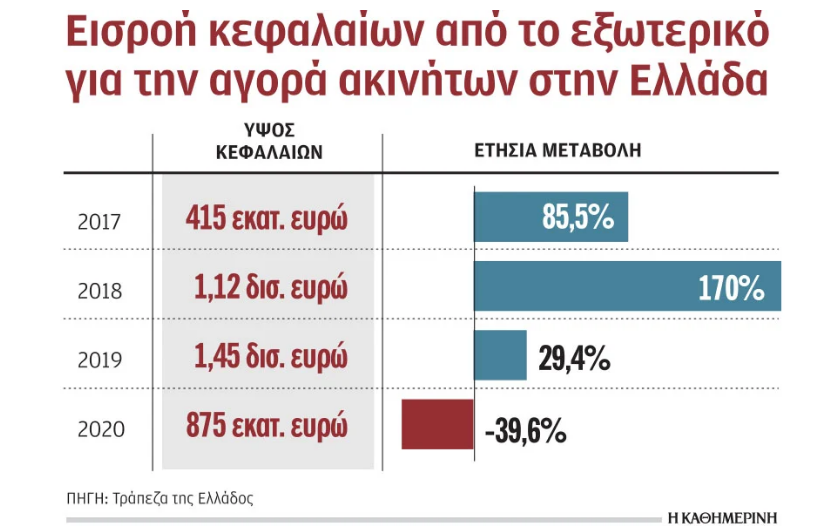 As Jad Abi Mansour, CEO of the international real estate company JP & Partners, tells "K", "many of our clients, especially from Middle Eastern countries, are looking for ways to escape and even directly, utilizing the investment tools offered by countries such as Greece. "Despite the pandemic, we find that the demand for Greek real estate is even higher in recent months."
JP & Partners has been operating in Greece since 2017 and works with real estate agencies to promote luxury real estate (homes, hotels, offices, shops, and even plots suitable for investment) to its clients abroad. "Most of our customers have a budget that exceeds 500,000 euros.
In fact, we now find that, as a rule, we are approached by groups of investors (eg business associates / partners or wealthy families) who have raised a total capital of 5-6 million euros and are looking for ways to invest them in the Greek real estate market. notes Mr. Mansour. JP & Partners has offices and partners in countries such as China (Shanghai), Lebanon (Beirut), Iran (Tehran), Qatar (Doha), Egypt (Cairo), Poland (Warsaw), Dubai, Germany (Munich) and even Lithuania (Vilnius).
According to him, apart from the above category of investors, the interest for much larger investments has finally been expressed. In particular, according to Mr. Mansour, "we are in contacts and discussions with interested investors from countries such as Lebanon, Saudi Arabia, the United Arab Emirates, and even Mexico, who plan to invest funds for the development of housing complexes in areas around of the center of Athens (mainly to the southern suburbs) and on some selected islands. Depending on the supply of land / real estate, the final form that these investments will take will depend, ie whether a large project of the order of 50 or even 100 million euros will be developed or whether dozens of smaller investments will be made, both three million euros each ". The focus is on areas such as Kallithea in the section near Stavros Niarchos Park or near Elliniko.
Also, as Mr. Mansour notes, there is significant interest from foreign real estate development companies in the Middle East, who plan to leave their countries due to security issues and operate in other markets. These companies target mainly the domestic buying public and possibly some foreign buyers, depending on the region. However, they are not going to move to very expensive constructions, as their goal is to develop houses costing 2,200-2,500 euros / sq.m., Which is considered an affordable cost, given that the purchase and renovation of a used apartment costs around 1,800 euro / sq.m. on average.
Given that the cost of investment in Greece is lower compared to other countries in Northern and Western Europe, our country is considered one of the main options. In fact, according to Mr. Mansour, "Greece also offers comparative advantages, in relation to other alternative destinations of these companies, such as Bulgaria, Turkey and Georgia. Such advantages are e.g. quality of life, freedom of movement of capital due to being in the European Union and security ".
Nikos Rousanoglou