Kallithea, Hotel 450 sq.m., 350.000€
Code: A-940
Hotel for Sale
Chalkidiki - Kassandra Kallithea
For sale € 350.000 hotel, in Kallithea, Halkidiki, three levels, total area 450 sq.m., using a plot of 500 sq.m.
The hotel consists of 3 independent buildings that include the inner courtyard which is dominated by the pool (30 sq.m.), the bar, the kitchen and the reception.
It has 18 rooms (16 sq.m. each), with their own wc and balcony.
There is the possibility of legalizing an additional 6 rooms.
Underground storage spaces of a total area of ​​170 sq.m. are also available.
It is located just 400 meters from the sea, inside Kallithea, next to restaurants and shops.
The hotel is under construction and the latest materials will be installed according to the customer's wish.
The hotel is under construction and in case the customer wants to buy it ready, there is an extra charge which arises from the materials that will be selected.
The on-site indication of the property is charged for Halkidiki 15 € up to 2 properties.
Upon completion of the transaction, the above amount is deducted from the Real Estate Fee.
-Medical Salary For Housing Rent: 1 Rent + 24% VAT
-Medical Salary for Professional Housing Rent: 1 Rent + 24% VAT
-Medical Salary For Sale Of Any Kinds:
A) 2% On The Sale Price + 24% VAT, from € 50.001 and over
B) € 1.000 + 24% VAT for sale price up to € 50.000
The location is not accurate.
With the indication of the property, it is considered necessary to indicate your identity as well as your TIN according to Law 4072 / 11-4-2012, Government Gazette 86A.
The information and the characteristics of the real estate have been registered based on data and information provided by the principal.
Overview
Code

A-940

Area

Chalkidiki - Kassandra Kallithea

Property type

Hotel

Purpose

for Sale

Size

450 sq.m.

Price

400.000€

350.000€

Mortgage Calculator

Price/sq.m.

778€/sq.m.

Levels

3 floors

Construction year

2020

Spaces

1

Baths

1

Heating

Electricity
Additional Features
Parking
Basement store
Front and rear view
Double glazing
Furnished
Within zoning area
Yard
Under construction
Newly-built
Sunny
Pool
Pets allowed
Tourist Lease
Incomplete
Indoor staircase
Golden Visa
Facade
Average monthly building costs

0 €
Plot surface area

500 sq.m.
Window frames

Double glazed aluminium
Balcony surface area

12 sq.m.
Distance from airport

76 km
Distance from the center

99
Address

Epar. Os. Paliouriou - Afitou 2
Balcony

Μεγάλο εμπρόθιο μπαλκόνι
Energy Performance Certificate (EPC)
The Energy Performance Certificate (EPC) gives the property a standard energy efficiency grade from 'A+' to 'H', where 'A+' is the most efficient and 'H' being the less efficient one.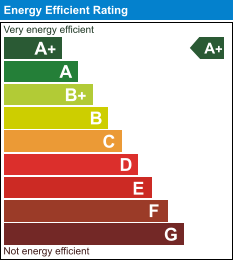 Interest Request
Are you interested in this property? Please fill out the following form and we will be in touch with you soon.